Let's be honest, we're gearing up for a smashing year. From My Chemical Romance preparing to grace our shores at Download Festival in March, to impending releases from A Day to Remember, Green Day and our favourite Victorian odd world bros Ocean Grove, 2020 is about to be a cracker. Get excited and check out what we can't wait for this year.
1. My Chemical Romance – TBA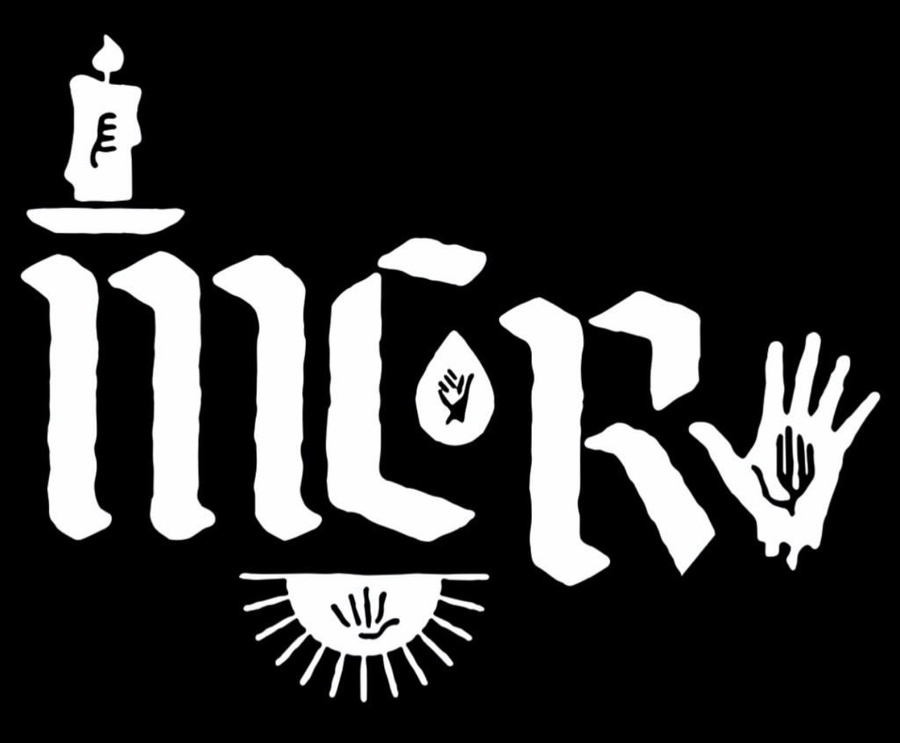 It's hard to describe the sheer devotion that audiences have to My Chemical Romance. After announcing their reunion on Halloween last year, the New Jersey outfit's first show back sold out in minutes. However, fans who couldn't get there didn't let that become a barrier, with hundreds of thousands tuning in to average quality livestreams. One video of the hundred-minute set currently clocks almost 900,000 views. As the band continue to add dates to their touring page, including an exclusive appearance at Australia's Download Festival in March, coupled with new concepts being teased out in their return campaign, it's only natural to expect that My Chemical Romance are about to make our year with LP#5.
2. The Amity Affliction – Everyone Loves You…Once You Leave Them
We couldn't be prouder of The Amity Affliction, which means we're always on watch to see what the boys will be up to next. After unveiling recent single, "All My Friends Are Dead", which was unexpectedly heavier than ever, the metalcore heavyweights announced their new album, Everyone Loves You…Once You Leave Them, which will drop in February.
3. Ocean Grove – Flip Phone Fantasy
Only Ocean Grove could title an album Flip Phone Fantasy without getting any second looks, and it's a release that we're all patiently waiting for this year. Following on the heels of releasing Summer single "Sunny", which is spun with ferocious consistency on triple j's rotation, the boys have set high expectations that they'll drop one of UNFD's most successful full-lengths in 2020. To be fair, we did ask for an anthem.
4. A Day to Remember – You're Welcome
When A Day to Remember slid on through late last year for the Good Things Festival, they teased us with performances of a couple of new rippers from You're Welcome, including "Degenerates" and "Resentment". After delaying the release of the record, we're expecting it to drop any week now. BRB, digging our mosh shorts out from the back of our cupboards.
5. Pierce the Veil – TBA
When Pierce the Veil's last full-length, Misadventures, was released, Blunt Magazine was still alive and kicking. It's only fair that with our revival, the boys from PTV also get back in the saddle and release a ripper of an album. Frontman Vic Fuentes has been teasing that he's been heading out on writing trips over the past year, as well as posting some snaps from the studio. With a historical four-year gap between albums, we're picking 2020 as a winner for a fifth LP from the post-hardcore experimentalists.
6. Polaris – The Death of Me
If you haven't nabbed tickets to the Polaris tour in February, you better get a move on, because they're flying out like Bunnings sausages. The tour supports the release of their second full-length album, The Death Of Me, which in a just world we hope garners the same recognition as their ARIA-nominated debut. Continuing down the path of giving international metalcore staples a run for their money, 2020 really is going to be a big one for Polaris.
7. The Ghost Inside – TBA
The world has been following the journey of The Ghost Inside closely since their tragic bus accident in 2015, which marked life changing injuries for members of the band that no one could have anticipated. The Unify appearance from the act last week postdates an announcement that they had kicked off work on their upcoming album, with a cameo by A Day to Remember frontman Jeremy McKinnon. A band uniquely qualified to speak to overcoming tragedy, we can't wait to continue supporting The Ghost Inside on their triumphant journey to returning.
8. The Used – TBA
ICYMI, The Used frontman Bert McCracken recently levelled up his status as an honorary Australian citizen by joining our beloved The Veronicas onstage at Good Things late last year for their cover of scene classic, "The Taste of Ink". Giving Aussies a new level of affinity with the band, fans here are among those excited for their upcoming record, which was teased with new single "Blow Me" featuring Jason Aalon Butler (Letlive, FEVER 333). Following their trek through the states, it's likely an Australian tour is on the books in support of this year's release.
9. Hayley Williams – TBA
Frontwoman of Paramore, hair dye entrepreneur and self-care proponent Hayley Williams unexpectedly dropped an announcement as a belated Christmas present that she would be releasing music solo this year. "It's a really special project", she added, "and you'll get a taste of it in January". Since 2017's After Laughter, Paramore has been quiet on the new releases front, so the news could not have been more welcomed by old and new fans alike. We're anticipating sooner rather than later after Williams began posting blacked out images on her Instagram and teasing a project titled "Petals for Armor".
10. All Time Low – TBA
2019 was the year that All Time Low went on a break, which to them, meant re-releasing their smashing 2009 album Nothing Personal for its tenth anniversary and embarking on a supportive tour, multi-tasking with side projects like Simple Creatures and Who Hurt You. As promised, from the 1st of January, the band started teasing a new concept – a panda burning the jackets from their last record seems pretty indicative of a new era. Frontman Alex Gaskarth made a cameo in Australia recently for Good Things, so we can only expect an album tour to boot in the land down under.
11. Yungblud – TBA
Britpunk is back, and it is being championed by Yungblud. Having cracked into the mainstream through collaborations with Halsey, Machine Gun Kelly and Travis Barker, Yungblud has shepherded thousands of loyal fans since even before his debut LP 21st Century Liability dropped in 2018 to a revival of rock. With a recent EP that underpinned his smashing success at Falls Festival recently, the hype continues for full length #2. Announced as a concept album, Yungblud's next release will further cement his place as king of the "underrated youth".
12. Joyce Manor – TBA
Dating back to 2012, Joyce Manor have been the most consistent punk band around, releasing an album every two years exactly. Given that their fifth studio album, Million Dollars to Kill Me, dropped in 2018, it seems that a Joyce Manor record dropping in 2020 might be the only thing is this crazy world that we can count on. If you're getting tired of the waiting, you can always follow them on Twitter, because even indie bands can make 280-character jokes.
13. Pvris – TBA
A new Pvris album has been on the books since July last year, when the trio dropped single "Death of Me". Thwarting theories of a full-length in 2019, the single was followed up with the release of the Hallucinations EP in October. However, hope was restored to fans with the announcement that an LP was slated for early 2020. The third addition to their album discography, Pvris have been stirring hype for long enough now that further details can't come soon enough.
14. Every Time I Die – TBA
It's hard to believe that Every Time I Die was formed in 1998. Almost equally hard to believe is that their last record, Low Teens, dropped almost four years ago now, shocking us with just how hard it went (in addition to a cameo from Panic! At The Disco's Brendon Urie). To ring in the new year, the band posted on their Twitter that they would be dropping a new album this year, which they will start recording shortly with Low Teens producer Will Putney. If it's anything like last time, it'll blow your Airpods off.
15. Marilyn Manson – TBA
We haven't been waiting too long for a Marilyn Manson album, and yet it feels like almost forever since he released Heaven Upside Down in 2017. That may be due to tales from the studio and promises of new songs that were supposed to be dropped last year. "I think it's the album that should be called Marilyn Manson", Manson told Revolver in July. He articulated it as "probably the most descriptive album title, considering it's the stories of what put me here". With ten previous records under his belt and an autobiography that's been out since 1998, we'll be curious to see if we haven't heard them yet.
16. Green Day – Father of All…
Green Day would be higher on this list if they didn't release four albums in the last decade, which were controversial to say the least. With song titles like "I Was a Teenage Teenager", we're hoping that their new album, Father Of All.., is more sardonic than literal, and that Green Day aren't back to reminiscing about being misunderstood by their parents. We just want one of the greatest bands in the history of rock to be taken seriously, even if making a better album than American Idiot really is an impossible feat.
17. The Pretty Reckless – Death By Rock and Roll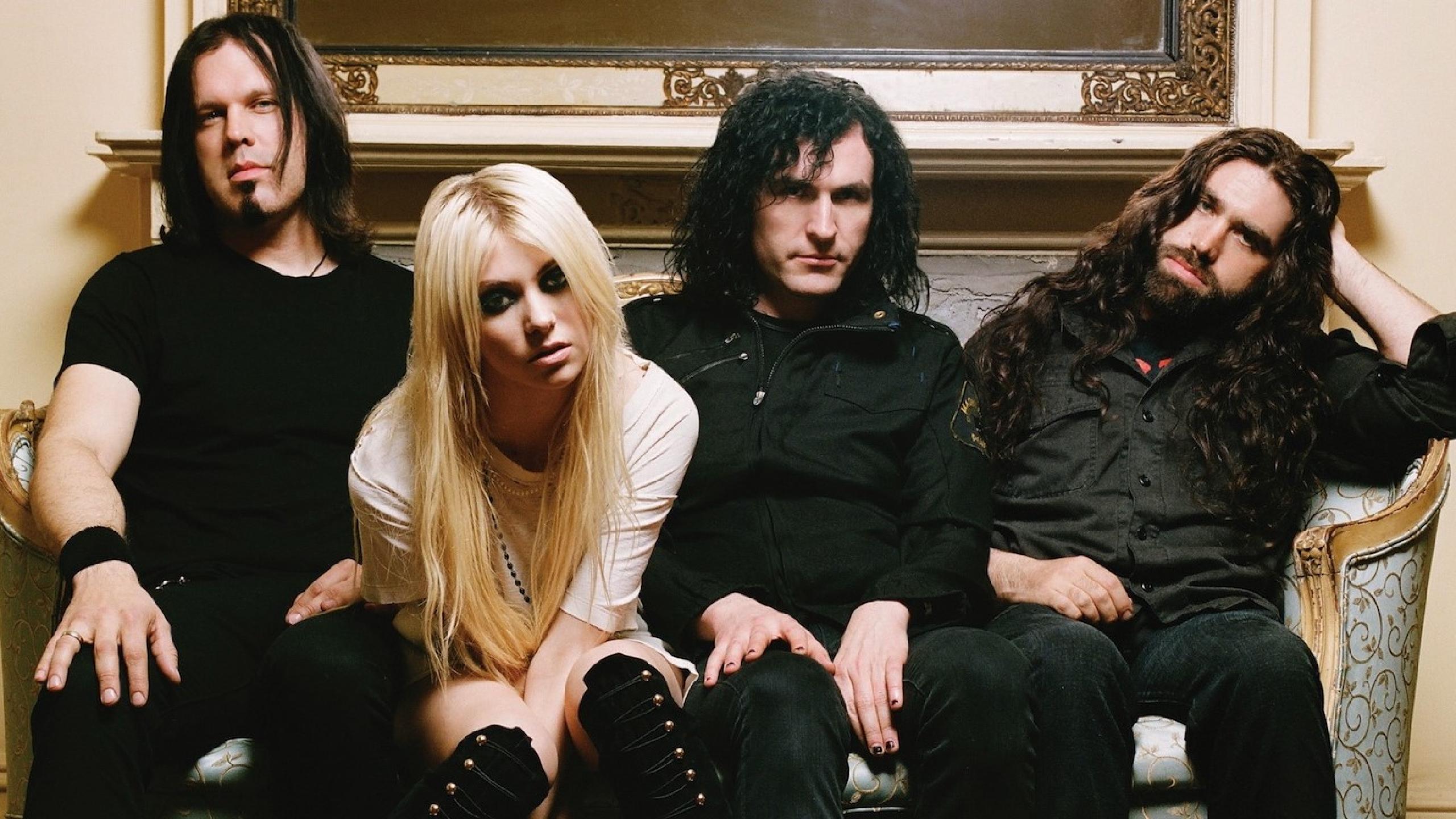 There are things that New York outfit The Pretty Reckless can do that no one else can. Among them is tricking Gossip Girl fans into listening to hard rock, which frontwoman Taylor Momsen, formerly of the show, gets sole credit for. Another is pumping out authentic rock albums that pay homage to previous genre legends while crafting the band their own unique legacy. Their new record, Death By Rock and Roll, is set to drop this year. With help in the studio from Soundgarden and Pearl Jam's Matt Cameron, we can only expect it to galvanise that claim.
18. IDKHOWBUTTHEYFOUNDME – TBA
Since Dallon Weekes departed Panic! At The Disco, his project IDKHOWBUTTHEYFOUNDME has been making waves. A Strokes-esque act to say the least (see "Do It All The Time"), Weekes is accompanied by Ryan Seaman, who you may have known previously as the drummer of Ronnie Radke-fronted Falling in Reverse. After two EP's and some Twitter reveals about recording the album this year, we're of high hopes that the IDKHOW album will be received with as much positive intrigue as their so-far drops. Even bands with horrific names can be successful.
19. The 1975 – Notes On A Conditional Form
The 1975 are possibly the most culturally relevant, far-reaching pop rock band of the new decade. They offered activist Greta Thunberg a platform on their upcoming album, Notes on a Conditional Form, before her blistering address of the United Nations on climate change in September 2019. The record will be released this year, and while frontman Matty Healy voiced to Vice that the album isn't entirely a "climate record", it does speak to what he cares about, of which the environment is "one of the primary things". Certainly The 1975 continue to have something important to say about making progress on this planet, and as an audience we can only benefit from listening.
20. Turnstile – TBA
It's been a hot minute since genre-bending hardcore dabblers Turnstile have been active. Thanks to a pivot from the band's primary members, who moonlight as pop-punkers Angel Du$t, back to the project, we can expect the outfit to emerge at the top of the hill again this year. Their comeback will be received to the joy of angsty headbangers wearing fluorescent merch the world over, waiting for Turnstile to re-inhabit their throne as the kings of easycore.