WIN: A Crosley Cruiser Portable Turntable
Ever wanted to impress your mates with your killer vinyl collection only to find that the act of physically moving your turntable was concocted by Satan himself? It's a bitch, we get it. But we've got your back. In honour of the web series Live From The Greenroom that's currently streaming over at The Lens, we've been gifted a couple of Crosley Cruiser portable turntables to thrust in the direction of two lucky readers!
It's time to kick it old school with this lightweight and charming-as-hell record player that's housed in its very own suitcase-style shell. Built in speakers mean you can music-share with pals the old-fashioned way, while the headphone jack comes in handy for those more intimate listening sessions. Coming in at under $200 (the Cruisers retail for $169.95), this turquoise gem is an affordable way to take your tunes with you (without sacrificing that warm, vinyl crackle).
Have a look-see at the tech specs of this bad boy:
Colour: Turquoise
Three speed turntable
Constructed of wood and bound in a leatherette material
Briefcase styled record player
Lightweight and easily transported
Built in stereo speakers
Plays 7″, 10″ and 12″ vinyl records
 Length: 35cm
 Width: 25cm
 Height: (closed): 11cm
 Height: (open): 32cm
 Weight: 2.5kg
For your chance to score one of these sweet turntables, simply tell us in 25 words or less the first record you'll play on your Crosley Cruiser if you win.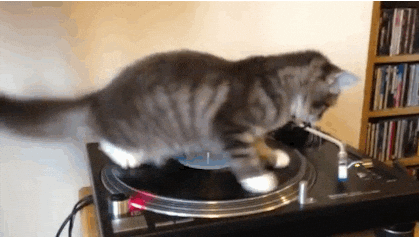 This competition has ended.