For $20 You Can Fuck Shit Up In A Real-Life "Rage Room"
Whether you're a rageaholic who just can't live without rageahol or simply driven by an undeniable urge to obliterate your surroundings, there is such a thing as a "Rage Room" and it's as gloriously destructive as it sounds.
At Battle Sports, a recreational facility in Toronto, Canada, the Rage Room is all about offering you a "smashing good time". You'll be able to work out all your stress and anger by smashing everything you come into contact with. Glasses, chairs, vases, fine china… Nothing is safe from your violent rampage. We're thinking of it as a cost-effective form of anger management.
Assuming you're over the age of 18, $20 (plus booking fee) gets you 30 minutes in the Rage Room, where you'll be provided with five starting items to smash, your choice of weapon (!), and some protective gear, because nobody likes being sued. We're not entirely sure what the full list of weapons entails, but from the looks of this teaser video there's a good chance you'll be able to go to town on some glassware with a steel bat.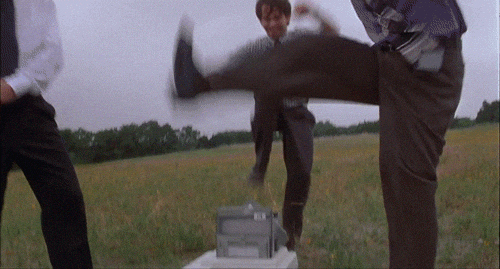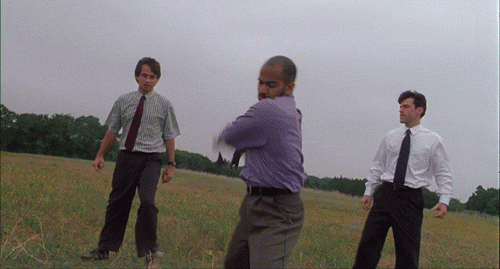 For those looking to maximise their devastation, you're also able to bring a box of your old junk to smash (so long, priceless memories!) but on the off-chance you'd rather not break your own possessions, there is an actual Rage Room Smash Menu, which allows you to purchase an assortment of plates, glasses, vases and chairs.
Wasteful? Absolutely. But at the very least you're able to take along a USB so you can forever hold onto the footage of you going postal on some unsuspecting household objects. If you're a band, it'll probably be the most metal (and inexpensive) film clip you ever make. It's not mentioned anywhere, but we'd wager that you don't even have to clean up after yourselves.
So far the Rage Room only exists in Canada, but according to the website, they're up for helping you start a franchise. If anyone follows through on the idea, do hit us up for some mindless destruction.
You're also allowed to choose your own theme song to soundtrack your time in the Rage Room, but if you choose anything other than the below you're straight-up doing it wrong.