»» Scroll through our Hellfest 2015 pics above ««
It's nearly summertime on the other side of the world which can mean only one thing – Euro festival season. The annual weekend fests are the envy of every self-respecting Aussie music lover (have you seen those lineups?), and in a few weeks, Team BLUNT will make the pilgrimage to France's premier metal event, Hellfest, 24-hour flights be damned. Each year the little town of Clisson is transformed into a three-day metal Mecca and, as we've quickly found, it's not for the faint-hearted. Chances are we won't be the only ones skipping across the pond for this year's festival season, so we called upon one of our resident metalheads to give us some insider's tips from his time there in 2015.
Warning: the following post may result in some serious FOMO.
---
10 Tips For Surviving Hellfest
Camp Smart
European festivals are either hot and dusty or wet and muddy – there's rarely an in between. So, you'll need to arm yourself with the essentials: a few changes of clothes, basic toiletries, and earplugs for when you finally decide to get some shut-eye. It's also wise to bring plenty of food and water as well, because although there's loads of tasty eats inside the festival grounds, there isn't much going on in the campsite, and what's there closes earlier than your local suburban chicken shop. If do you run out of something important, thankfully the Clisson town centre and its gargantuan supermarket is a mere 10 minutes down the road. Just remember to bring something to carry your stuff in, as plastic bags have been banned in French supermarkets since March 2016.
Get To Know Your Tent City Neighbours
This probably goes without saying for any camping fest, but meeting people at Hellfest opens up a world of cultural delights. Most French punters have been to at least one Hellfest before, so you can pick up valuable tips as well as travel advice, new food and booze. Every night at around 2:00am, after the final bands have finished and everyone is crawling into bed (drink still in hand), someone in a nearby tent is getting ready to break into the kind of battle cry normally reserved for soccer matches. Before long, the entire campsite is involved. Embrace it. Once you know the words, you're part of the gang, and it feels so damn good.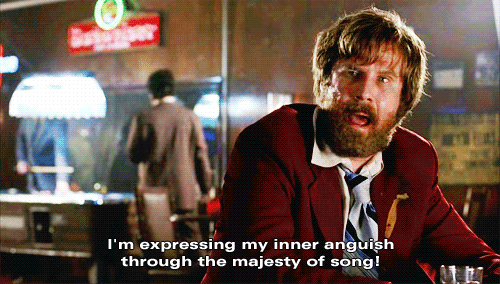 By Hellfest, They Mean The Toilets
Hellfest is an environmentally friendly festival, which is fantastic, but that can make for fairly uncomfortable trips to the loo. Rather than the humble Portaloo, the organisers put up a few dozen shacks around the campsites, split them up, throw some crude wooden seats over a bucket and pat you on the back. There's no running water; each "cubicle" has a tin of dust you pour over your… output. It's battle conditions out there and toilet paper is scarce, so bring plenty of rolls and always keep a clump or two in your pocket. When it happens, you'll know.
Fellas, *Try* Not To Piss Everywhere
We've all been in that situation where nature is pounding on the door and we just have to let it out, but us guys are often inclined to drain the main vein wherever we please. Hellfest staff would prefer it if you didn't pee on the ground, which is why they've set up urinals in almost every corner of the campsite and festival grounds. They're out in the open without a shred of privacy, but you'll get used to it after the first couple of trips when you realise that no one is watching, because while you may fancy yourself as some kind of John Holmes, your junk isn't really that impressive. Also, people came to watch bands.
Enjoy A Drink (Or 10) Anywhere You Want
Our European metal brethren actually treat their adults like adults, which means booze is everywhere. Want to buy a drink in the campsite? No problem. Want to bring a case of beer to your tent? All good. Want to arm yourself with a few glass bottles of Jack Daniels so you can slam a Lemmy or two before going to bed? It's all you, baby. The festival grounds aren't quite as loose – they're glass-free so you can take drinks in but you need to pour them into an official Hellfest cup which costs a couple of Euro. By that token, keep an eye out for staff walking around with giant coolers on their backs. Grab your cup, give them a few Euro, and they'll pour you a nice cold beer on the spot. In 2015, the brew crew seemed to refill their frosty backpacks behind the Valley tent, so keep your cup handy when you're watching bands on that stage. Yes, it is indeed as wonderful as its sounds. Sure, some people drink more than they should and get pretty rowdy, but rarely will you see a line of broken bottles and bros beating each other up. Such is the wholesome world of Hellfest.
Don't Be A Dick
For three days, all the misfits, freaks and weird fuckers descend on Clisson to get away from it all and have fun with likeminded people. Yes, there are some jerks, but it's a lovely, caring place 99% of the time, with zero tolerance for an arrogant attitude and abusive behaviour. Do yourself (and everyone in your immediate vicinity) a favour and leave the bad vibes at home.
Check Out The Town Square
One of Hellfest's highlights is the temporary "Metal town square" between the festival and the campsite. It's loaded with all sorts of interesting shops selling merch, records, clothes, jewellery, posters, art, Viking drinking horns – all the essentials. There's also a free phone charging tent, paid showers and an information centre that posts updates in French and English.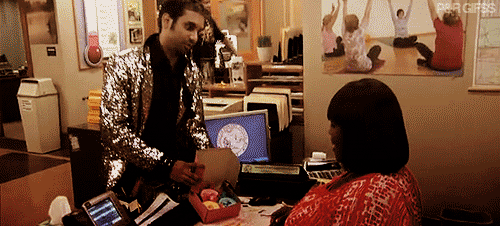 There's No Cash In Hell
Well, sort of. Food, merch and everything in the markets uses regular money, but bars, wandering brew men and Hellfest "snack stands" use a cashless system. There's a Hellfest card dispensary and refill station in the town square, as well as a couple of "banks" in the festival grounds where you can top up your card as well. With that in mind, don't waste time trying to buy beer with cash – it won't work.
Plan Ahead
This is a metal festival where over 50 artists play between 10:30am and 2:00am every single day, and while the organisers do a pretty good job of keeping similar bands apart, you're bound to have a few clashes. That being said, you're also going to have a few gaps where bands you've never heard of will take the stage. Instead of wandering around aimlessly, grab the timetable a few weeks out, hit up Spotify, YouTube or Bandcamp, and find some bands to fill in the time. Try to get in a little earlier too, as the morning slots are generally put aside for smaller bands, so you can kick back with breakfast and ease into the day. Unless Thy Art Is Murder are on first thing (which they will be on day two), in which case all bets are off.
Prepare Yourself For Something You've Never Seen Before
Hellfest really is one of those things you won't truly understand until you've experienced it. The people, the atmosphere, the presentation… it's all geared towards turning a little corner of the French countryside into heavy metal heaven for three days. Most of the townsfolk get in on it, too – the local supermarket hangs huge banners that say "Welcome Hellfest" in multiple languages and Clisson residents set up stalls in the streets around town selling homemade breads, meats, oils and wines. Most bands aren't stuck on the same ridiculously long flights either, reducing the effects of jet lag which means better and bigger performances with gargantuan production. Australia does well with what we have, but Europe is something else entirely.
---
A Few More Points…
• French clothing sizes are usually different to Australia's, and merch is bundled up so you won't have the chance to try before you buy. If you're on the edge of two sizes, opt for the next one up.
• Lost your timetable? Don't worry, there are billboards outside each tent and the main stages that have the schedule.
• Don't forget about the punk stage, aka the Warzone. It's kind of off to the side, tucked behind the back of the main stage.
• Prepare to make like the Brits and queue. You can expect to wait around half an hour to get some decent food.
• Learn some basic French. Most of the punters can speak English, but staff and security are a bit of a mixed bag. Committing some simple phrases to memory can make things easier for everyone involved, and it's respectful.
• Rent a locker online in advance. They're booked out by the time the festival starts.
• Read about French politician Patrick Roy.
• Save a change of clothes for the journey home at the end of the weekend. Your travel buddies will thank you.