A New Indiana Jones Movie Is Coming… In 2019
Back in 1981 when Harrison Ford first donned his fedora and added a new dimension of cool to archaeologists everywhere, the actor probably would have been the first person to sock you in the jaw for suggesting that A) the series would make it to number five nearly four decades after its inception, and B) he'd have the starring role at the tender age of 77.
Disney have officially announced that Indy and his leather satchel will be back for a fifth instalment of the 2 billion dollar franchise, set to be released July 19 2019. Despite that not-very-far-away date sounding awfully futuristic, for the love of all that is holy – please let there be no aliens this time around.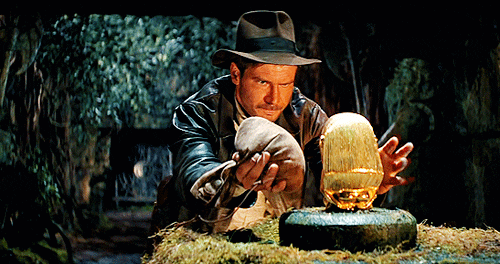 The as yet untitled film will follow 2008's Indiana Jones And The Kingdom Of The Crystal Skull (yes, we've blocked it out of our collective memories too) with beloved director Steven Spielberg stepping in to direct. Over the years Spielberg has given us some monumentally great films, and with any luck he'll be out to right some serious wrongs with this upcoming sequel.
According to a statement released by Disney, chairman Alan Horn says, "Indiana Jones is one of the greatest heroes in cinematic history, and we can't wait to bring him back to the screen in 2019. It's rare to have such a perfect combination of director, producers, actor and role, and we couldn't be more excited to embark on this adventure with Harrison and Steven."
Ford, currently 73, is quite literally rolling in it since the reprisal of his Han Solo character in Star Wars: The Force Awakens shot him straight to the top of the list of highest-grossing actors last year. Word on the street is that Ford will be keeping up the trend when he returns for a Blade Runner (1982) sequel sometime in early 2018.
Get hyped for Indiana Jones 5 with the OG trailer for Raiders Of The Lost Ark below.